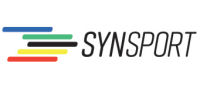 Synsport specializes in the supply of Quality Synthetic Grass, also known as Artificial Grass, throughout Southern Africa. Artificial grass has come along way since the old synthetic Hockey fields. Our projects range from full size sport fields to smaller residential applications.
Want a perfect lawn without the hassles & costs. Switch to an artificial grass lawn! Artificial grass provides a soft, safe surface that looks just like real grass.
Our products are used in the sporting industry and provide maximum durability with life spans well over ten years. We have a variety of products ranging from 10mm to 55mm in pile height. All products and installations are guaranteed for up to eight years. Artificial grass is virtually maintenance free and is the perfect substitute for natural grass, hard balconies and terraces. Synsport also offers a full landscaping and edging service to compliment the artificial grass.
Residential Applications